The Bohemian composer Antonio Rosetti
An interesting and important series of piano concertos belonging to the 18th century is that written by the Bohemian composer Antonio Rosetti.
Despite the Italian name (he started regularly using since 1773) Rosetti was Bohemian and his name was František Antonín (Franz Anton) Rössler. Both his names, in Bohemian form and in the Italian form, caused many misunderstandings and much confusion, since, in the same period, another 2 composers with a similar Rösler surname existed and ca. another 5 composers/musicians with an identical Rosetti surname were active, during the same years as Rosetti. This situation led to a certain difficulty in determining the authorship of various works and in defining certain facts of his life.
Contrabassist, he was considered a good and interesting composer, so that Mozart himself found his famous series of Horn Concertos highly inspirational, Concertos which were a model to his own series of Horn Concertos. Moreover, Mozart had, in his library, among his personal scores, the Oratorio by Rosetti Der sterbende Jesus (1786).
However, as a contrabassist, Rosetti, even though a good composer, had, so to say, a limited palette in his writing for piano. Thus his collaboration with his composition pupil, Anna von Schaden, a well-known virtuoso pianist, led to the creation of 2 notable piano concertos (the G-major and the B-flat major), the piano parts of which were revised by Anna herself. In reality, according to the original sources, Anna von Schaden was considered the co-author of these piano concertos and entirely responsible for the piano writing. Nonetheless, the analysis of modern scholarship considers the intervention of Anna von Schaden as an activity of technical advice and revision, due to her still limited command in composition itself, while the major composition part of the whole concert was entirely by Rosetti.
Beside such considerations, the final product is a series of two fine, beautiful, interesting piano concertos, in a somehow Mozartish style (as we can call it today) with pre-romantic nuances and a piano part which is also rather demanding.

Mozart & Rosetti in 1791
A curious conclusion to this story is the occasion of meeting of Mozart with Rosetti in 1791.
After the death of Mozart, a famous magnificent funeral memorial (with more than 4000 people attending it) took place in Prague in December 1791 for Mozart, the beloved composer, and, for the occasion, the authorities of Prague chose the Requiem by Rosetti (written in 1776 for the death of the Princess Maria Theresia of Thurn and Taxis), which was performed by 120 musicians, among them the opera singer and friend of Mozart, Josepha Duschek.
Rosetti, born ca. in 1750, died just 6 months after Mozart on 30 June 1792.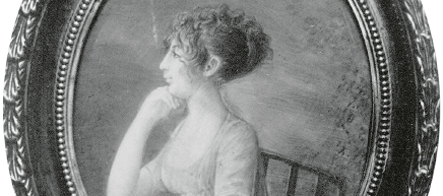 __________________